Happiness is here

January 2016
Toyko
Exhibition display: Pigment prints
Frame size: 60 x 50cm
Print size: various
Edition: 5

The photos show children in Disneyland Tokyo deeply engaged with their cellphones. The images indulge in the amusement park's visual abundance. But despite the overstimulating surrounding the visitors of the park often seem bored and in thought somewhere else.



Artist book

23,5 x 16 cm
80 pages
Hardcover
Signed & hand-bound by the artist
Edition: 8 (4color: bubblegum, 4 color: not dark yet)


Oh Oh Oh Oh Oh Oh
Come on, let's go (Come on, let's go)
Oh Oh Oh Oh Oh Oh

Happiness is here
It's a world of wonder and delight
A Carousel, a Merry-Go-Round so bright
Come and take a ride' cause it goes
On and On and On and On
Let it rise to the sky, this dream come true
Let it shine… the Happiness in you
Let your heart fly, and we'll go
On and On and On…

Joy out of the blue (out of the blue)
Smiles inside of you (inside of you)
Like a child again With Mickey and friends
Jump and shout… and let it all out
A sparkle's in your eyes (in your eyes)
You suddenly feel alive (your feeling alive)
Cause Happiness The magic of
Happiness is here

Oh Oh Oh Oh Oh Oh
Come on, let's go (Come on, let's go)
Oh Oh Oh Oh Oh Oh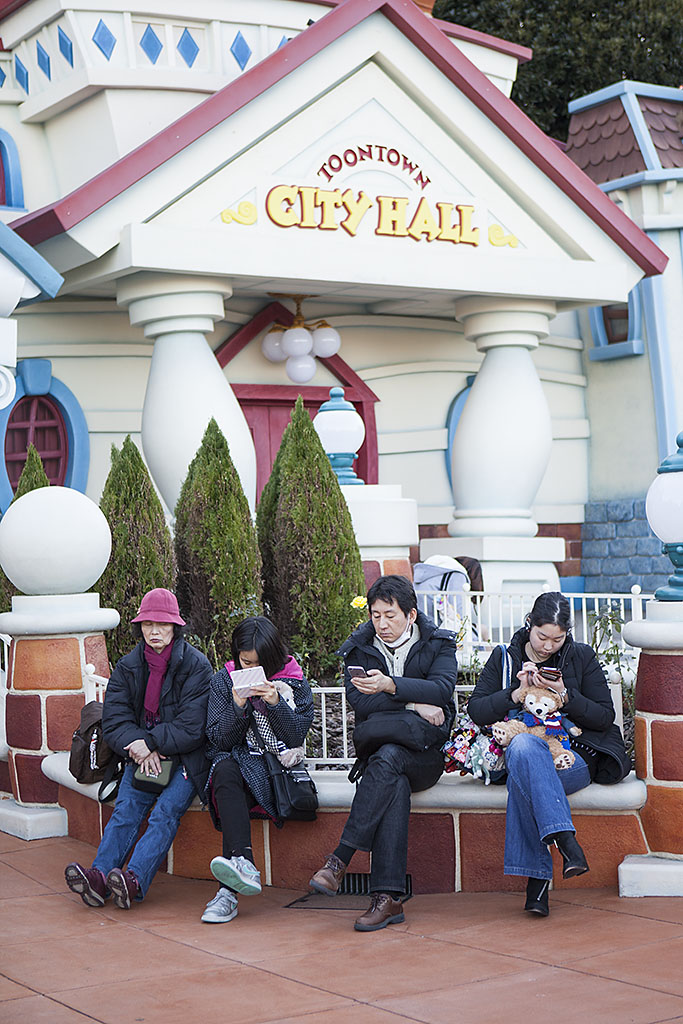 Artist book


23,5 x 16 cm
80 pages, hardcover
Edition: 8 (4color: bubblegum, 4 color: not dark yet)

Exemplary pages, color: "Bubblegum", edition: 4
Exemplary pages, color: "Not dark yet", edition: 4