Happiness is here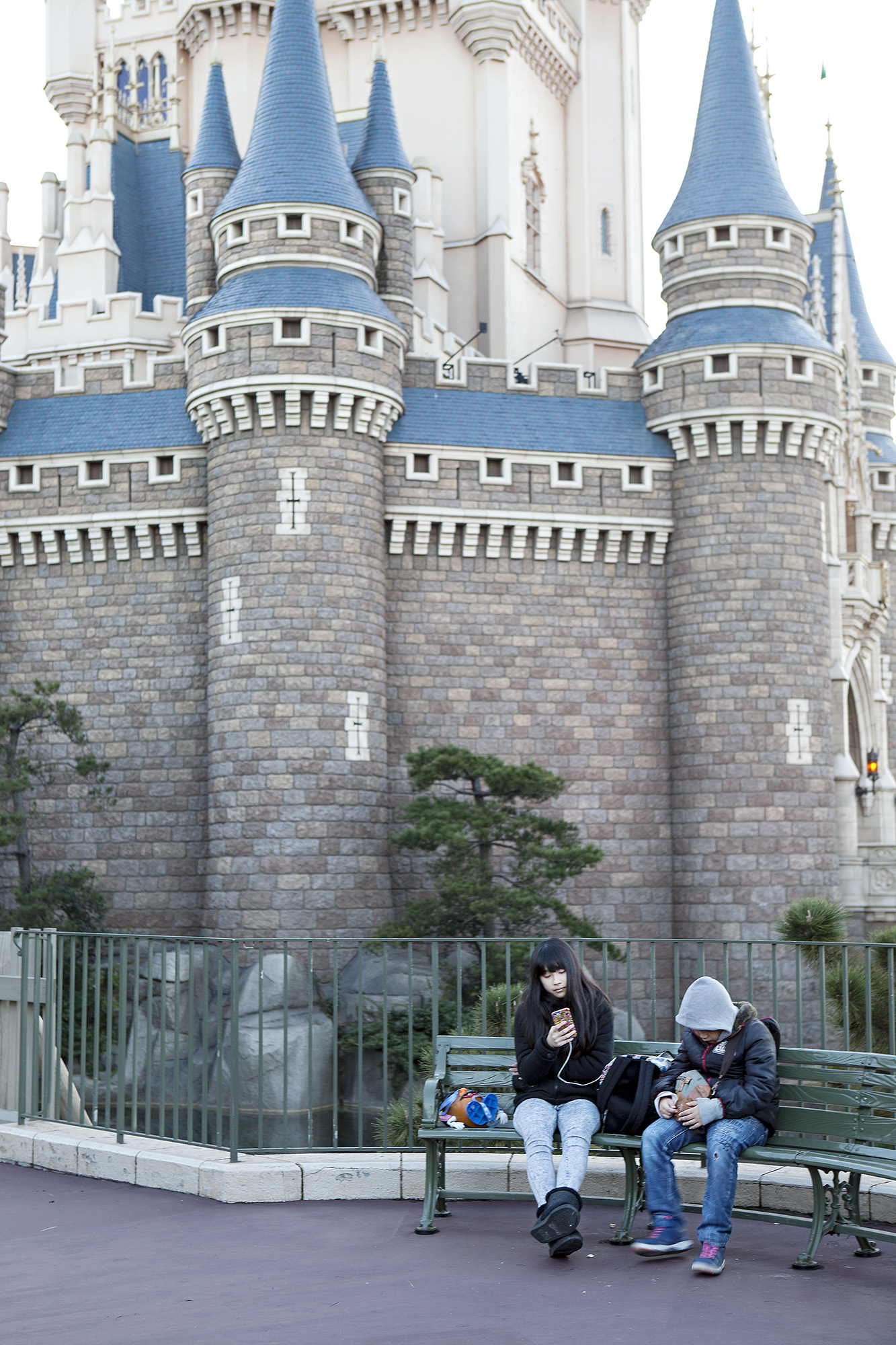 Happiness is here shows children and some adults at Disneyland Tokyo deeply engaged with their cellphones.
The images indulge in the amusement park's visual abundance. But despite the overstimulating and activity surplus the visitors of the park often seem bored. It seems that they are – with the help of their digital gadgets – in thought somewhere else.

In this day and age even places like Disneyland Tokyo are not suffice to keep the visitors attention on-site. Even here people can't resist and visit an online parallel existence. Even in an amusement park which sole purpose is to escape everyday life, people visit a parallel world online.

This "not-being-on-site" shows itself especially when families do not used the time to experience Disneyland together, but each and every one stares alone in its phone.


Artist book
Tokyo, 2015
Hardcover, hand bound and signed by the artist
23,5 x 16 cm
Edition: 10 (5x edition "Not dark yet", 5x edition "Bubblegum")
Available:
Edition "Not dark yet"
Edition "Bubblegum"