waiting with an axe for the unknown
Artist book
The artist book meditates on the act of "doing-nothing" and calmness. In a capitalistic society, both only exists only under exceptional circumstances. Therefore Prammer understands them as a radical acts.
Vienna, 2013
22,6 x 29,4 cm
76 pages + 24 pages inlay
Signed & hand-bound by the artist
Edition: 25
(with individual covers)
€ 178
13 available /
13 verfügbar
Double-page spread

Doppelseiten-Ansicht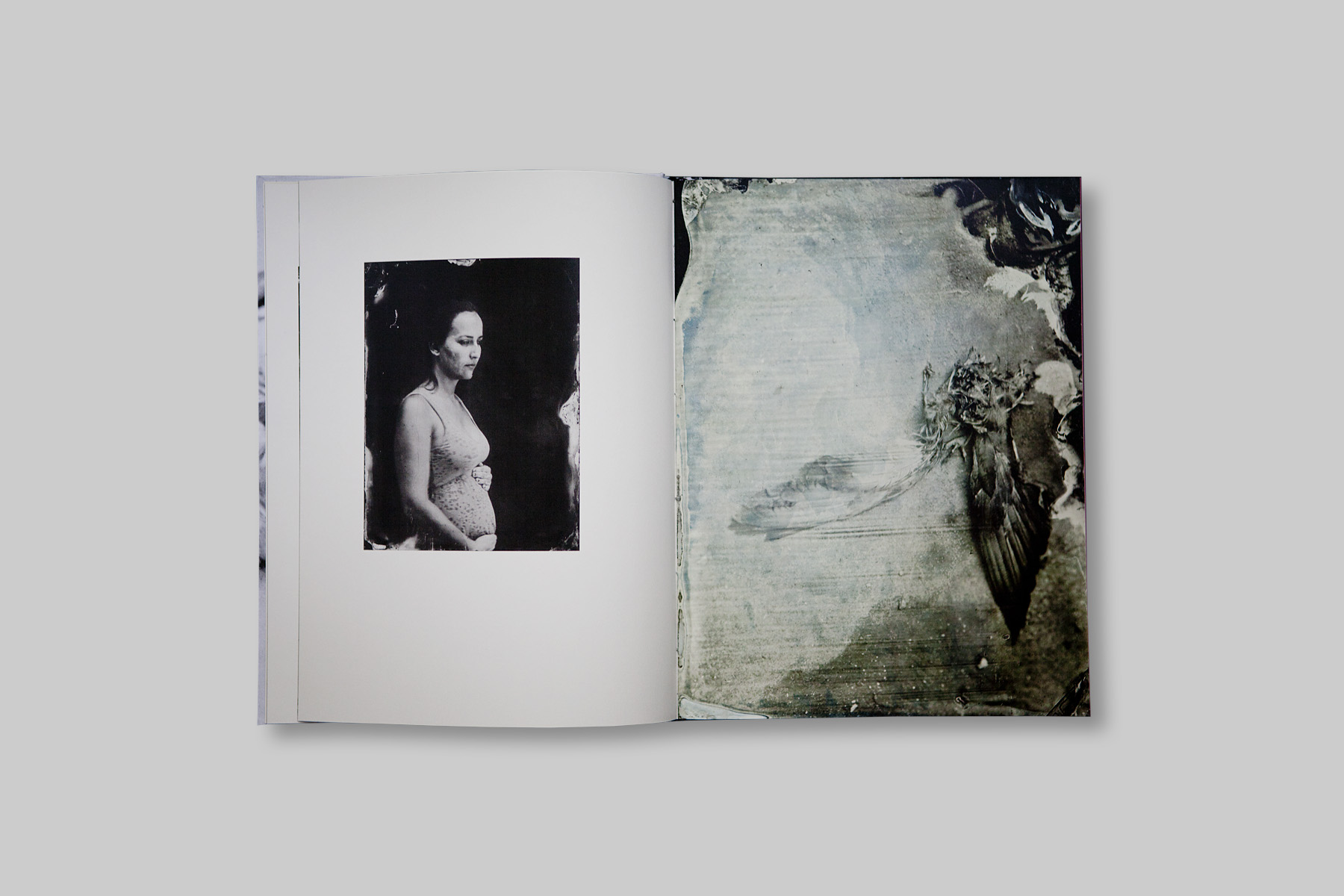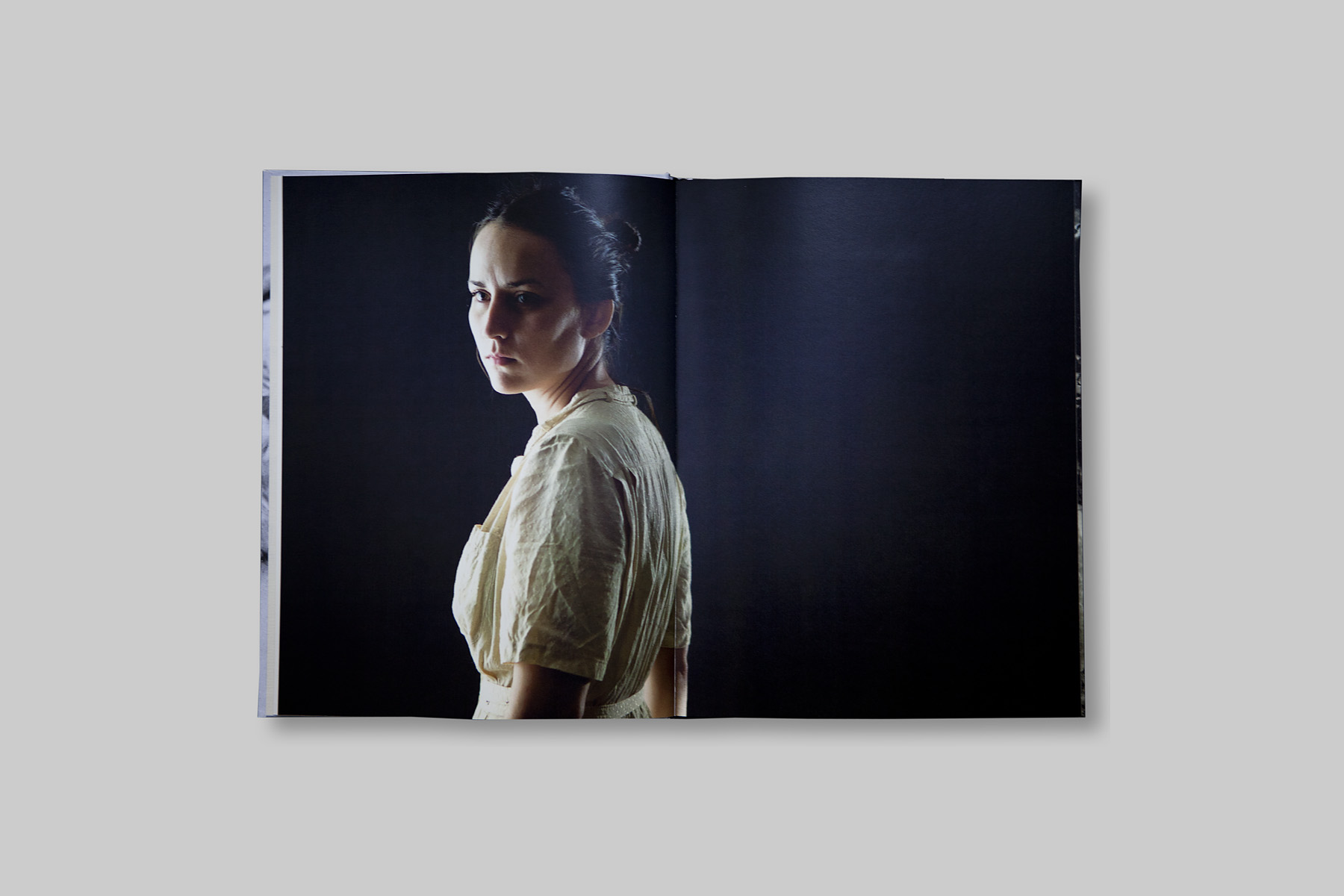 What it is about

Inhalt
The book examines the topic of "doing-nothing" (to liger, to be idle,...), seen as a political, radical ­act. The book contains analogue, digital and wet plate photographs. The images are interrupted by quotations.
While the photographs allow a wide range of interpretations, the texts lead the viewer towards the topic of "doing-nothing", time and economy.
Towards the end of the book one finds a little book in the book. It contains an excerpt of ­Thoreau's book "Walden", in which he advocates living a simple life.
All covers of the books are unique. ­Together they show one collective photograph of a dead bird. The collective images dis­appears as soon as the first copy is sold.
Prammer says: "I believe that nowerdays everything is suppose to get faster, cheaper and more effective. "Doing-nothing" is a really strong statement. For me "doing-nothing" includes not-consuming, which gives it a lot of political potential. In an online society it is ­difficult not to consume or not to be distracted by something constantly. This is why, "doing nothing" is such a radical thing for me."
Prammer photographed a lot of the images with an ancient, photographic technique called "wetplate process". For the artist the complicated setup of the technique deprives itself from the fast moving pace of capitalistic.
The calm portraits, the minimalistic still-lifes, the reduced black and white or pale-color photographs and the books overall essayistic approach invites the viewer to contemplate themselves; to be idle while interact with the book.
Der Radwechsel

Ich sitze am Straßenhang.
Der Fahrer wechselt das Rad.
Ich bin nicht gern,wo ich herkomm.
Ich bin nicht gern, wo ich hinfahre.
Warum sehe ich den Radwechsel
mit Ungeduld?


– Bertolt Brecht
Individual book covers
A special aspect of the book are its unique ­cover. ­Together they show one collective photograph. The common title images dis­appears as soon as the first copies are sold. Each book is a unique copy.


Individuelle Buchcover
Jedes Buch hat ein einzigartiges Buchcover.
Here one can see all 25 individual book covers. They are arranged on the wall for an exhibition.
Hier sieht man alle 25 individuellen Buchcover. Sie sind an einer Wand für eine Ausstellung installiert.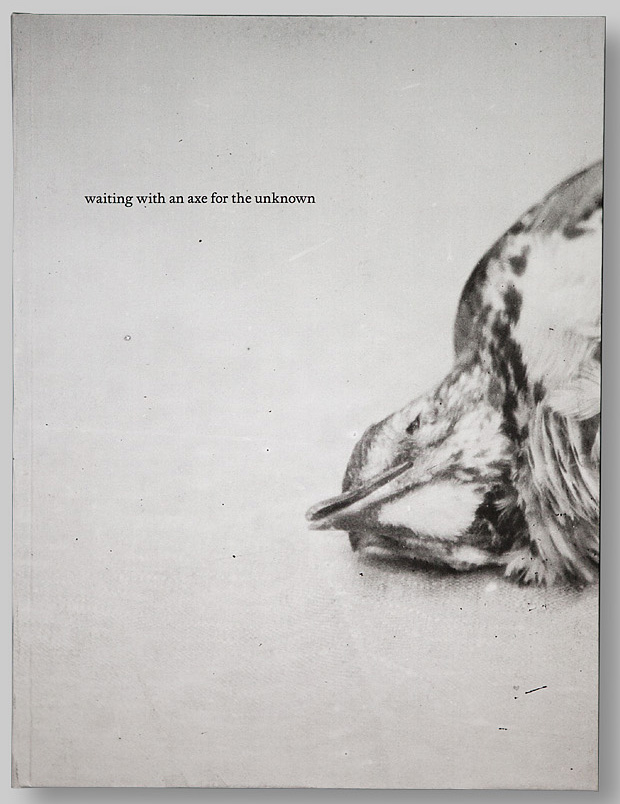 Here you see the cover & backcover (also different on each book) of the book that is in the second row from the left and second rows from the buttom in the installation.
Hier sieht man das Buchcover und die Buch-Rückseite (welches ebenfalls unterschiedlich ist bei jedem Buch) von dem Buch, dass in der Installation in der zweiten Reihe von links und zweiten Reihe von unten.
Available Covers
Noch erhältliche Buchcover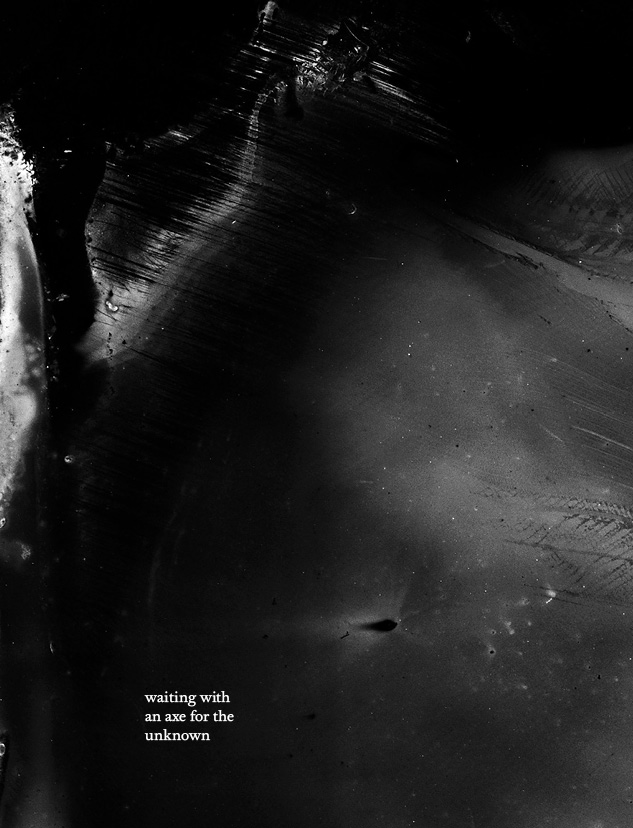 Cover 1
Cover 6
Cover 11
Cover 16
Cover 21
Cover 2
Cover 7
Cover 12
Cover 17
Cover 22
Cover 3
Cover 8
Cover 13
Cover 18
Cover 23
Cover 4
Cover 9
Cover 14
Cover 19
Cover 24
Cover 5
Cover 10
Cover 15
Cover 20
Cover 25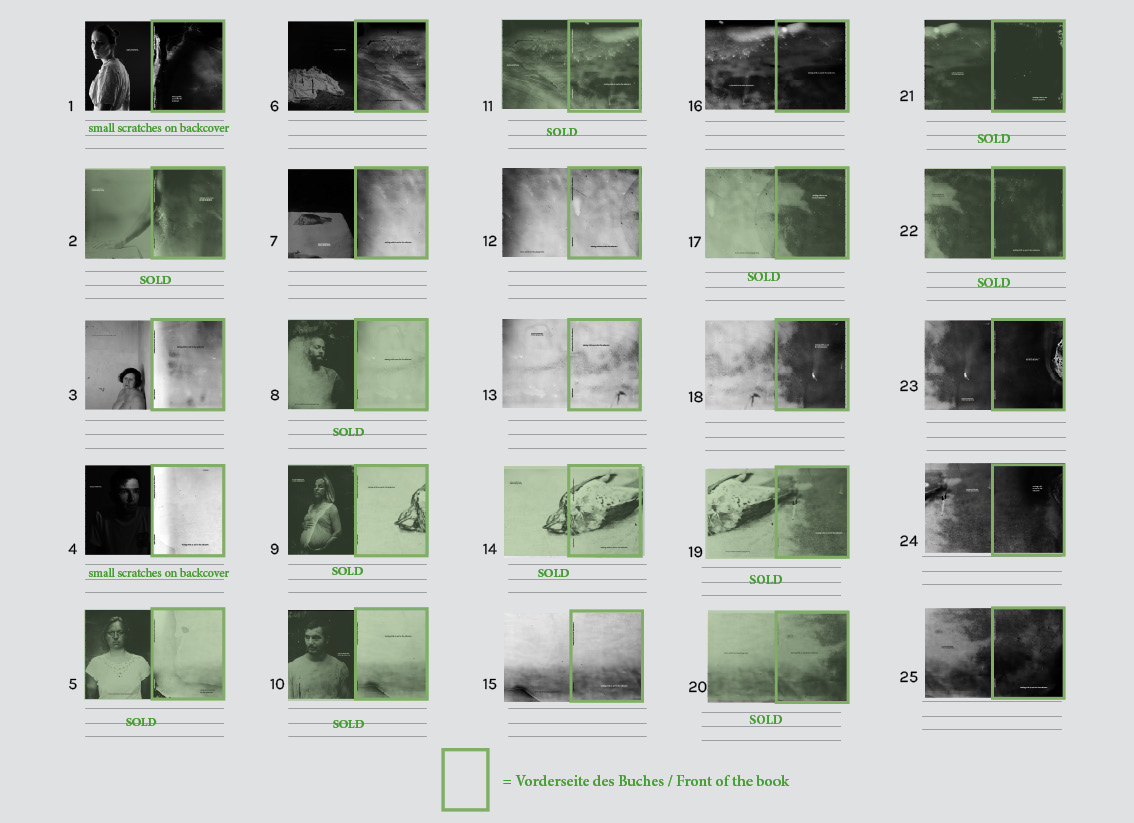 Packaging

Verpackung
Photos from the book

Fotografien des Buches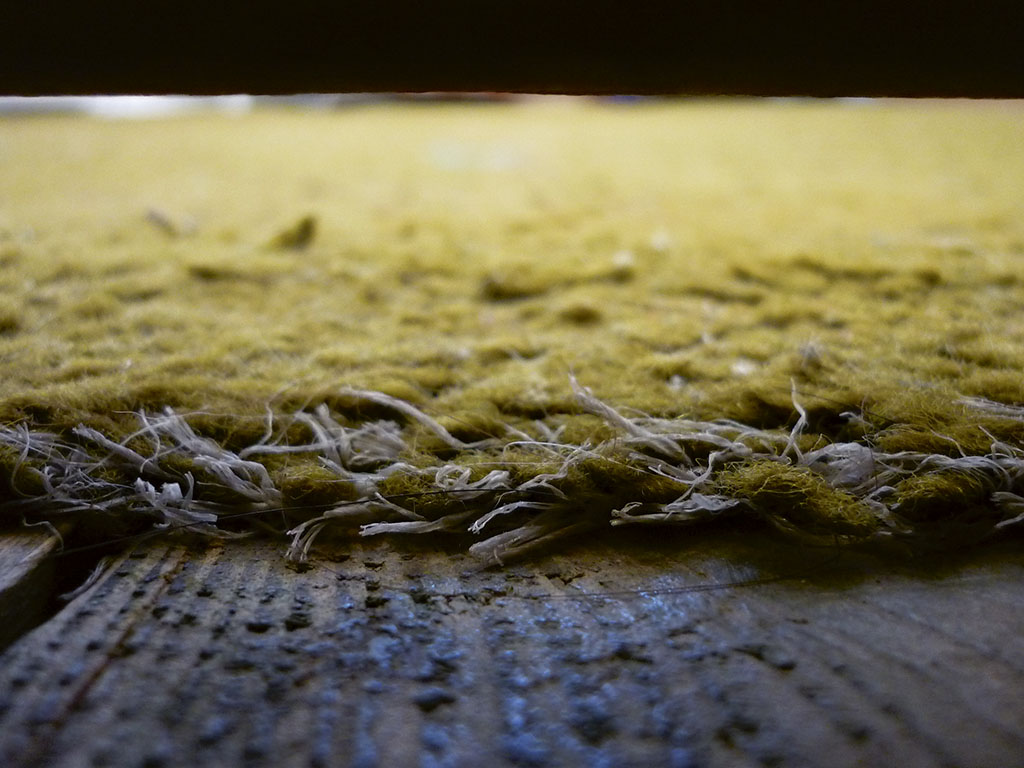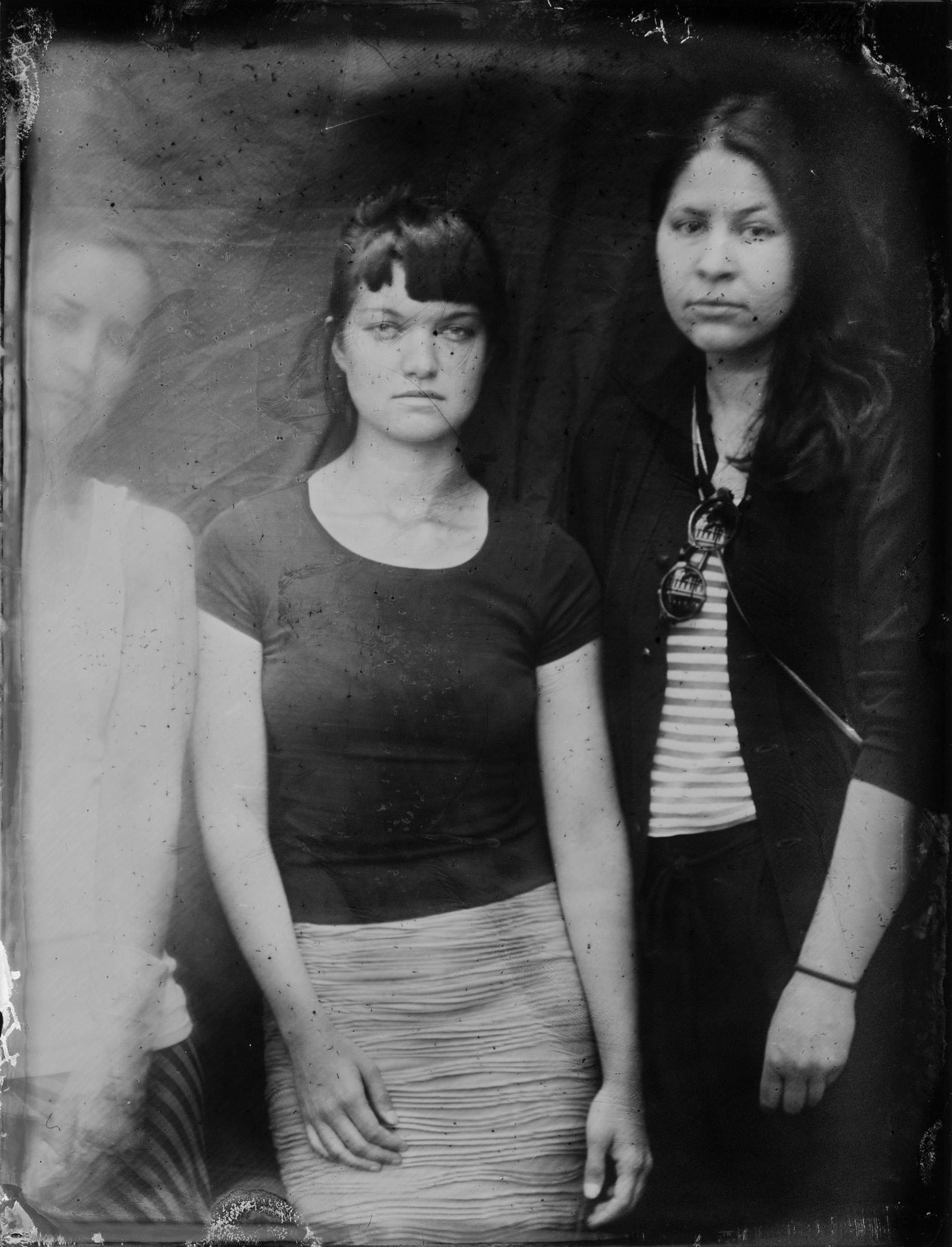 "Hardly a man takes a half-hour's nap after dinner, but when he wakes he holds up his head and asks, »What's the news?« as if the rest of mankind had stood his sentinels. (...) After a night's sleep the news is as indispensable as the breakfast. »Pray tell me anything new that has happened to a man anywhere on this globe« – and he reads it over his coffee and rolls, that a man has had his eyes gouged out this morning on the Wachito River; never dreaming the while that he lives in the dark unfathomed mammoth cave of this world, and has but the rudiment of an eye himself."
­— Henry David Thoreau, 1854