Arakawa gardens:
They will have been so beautiful
Artist book
Tokyo, 2015 / 16
23,5 x 16 cm
Signed & hand-bound by the artist
Edition: 7 (with individual covers) + 1 AC (Artist copy / Ansichtsexemplar)
The series focuses on small disruptive elements such as tiny street gardens or chairs at a bus stop in Tokyo. It questions existing concepts of density in megacities by pointing out moments of positive contradictions.
€ 120
6 available /
6 verfügbar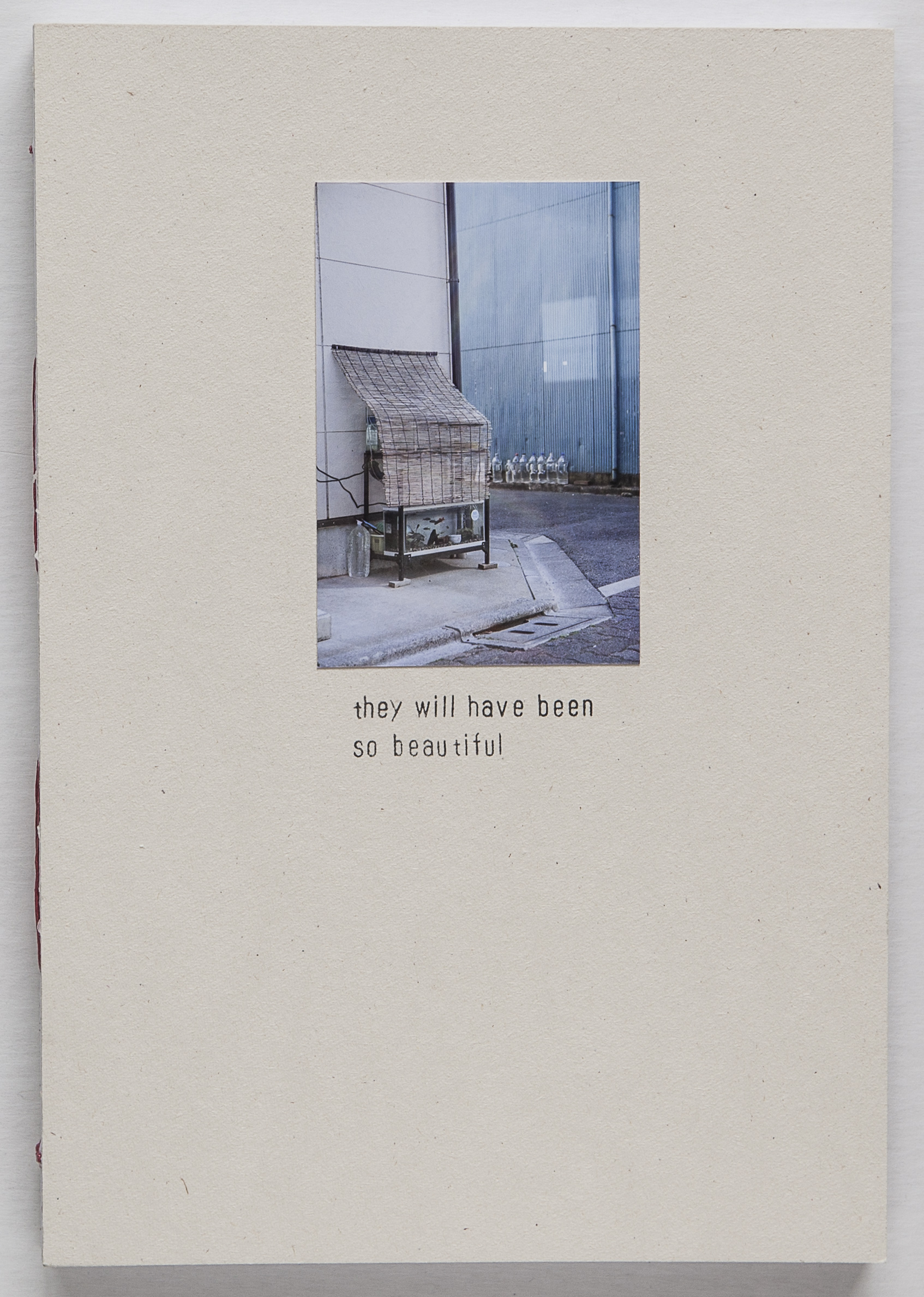 Double-page spread

Doppelseiten-Ansicht

Available Covers

Noch erhältliche Buchcover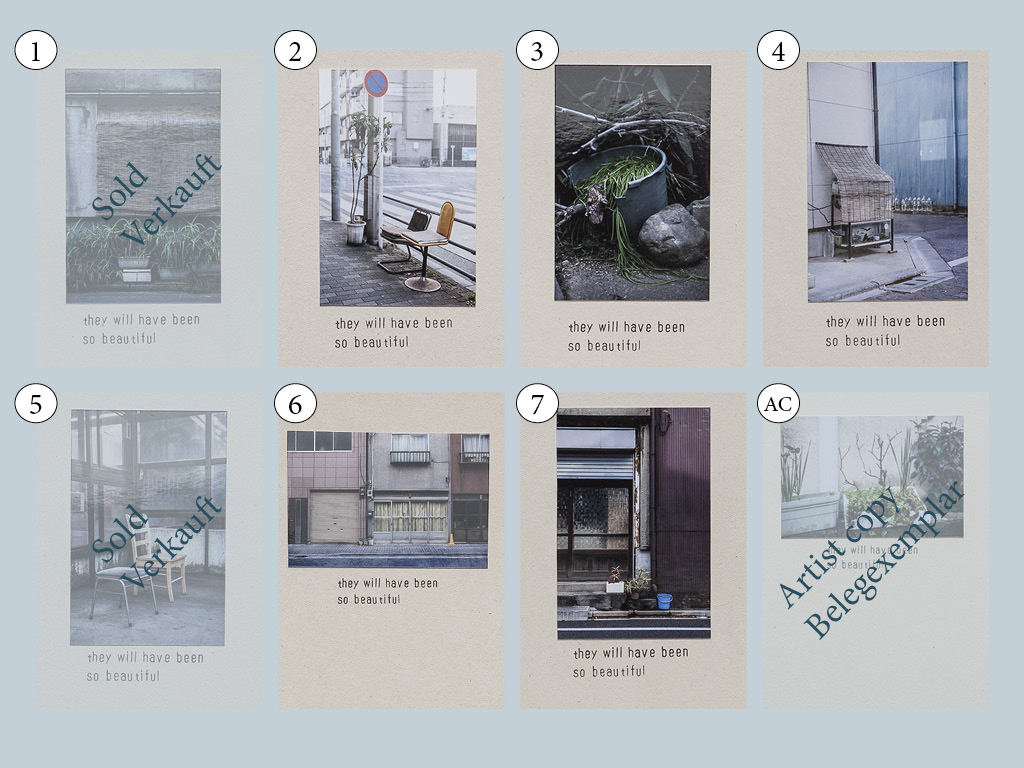 What it is about

Inhalt
The series that was photographed in Tokyo in 2015 and 2016. It consists of fourty-seven color photographs. On the one hand, the images show tiny private street gardens, which can be found all over the city. On the other hand, they display a variety of chairs that people have placed at bus stops, so they are also a convenient place to sit while waiting for the bus.
The images of gardens and chairs function as stand-ins. They reflect various aspects of Japanese everyday life, showing what possibilities lie in moments of contradiction. For example, even though many of Tokyo's streets are surprisingly empty, quiet, and clean, the street gardens and chairs at the bus stops are not perceived as disruptive or removed by the government. Both aspects are simultaneously possible: the "neat" and the "chaotic." They are not seen as opposites and do not contradict each other; rather, they coexist.The series focuses on these small disruptive elements. In times of global assimilation, increased governmental bureaucratization, and reduction of individual freedom in public spaces, it is important to acknowledge these little things and not take them for granted.
In 1963, the artist Diane Arbus described why she wanted to document rituals:
"I want to photograph the considerable ceremonies of our present because we tend while living here and now to perceive only what is random and barren and formless about it. […] I want to gather them [rituals], like somebody's grandmother putting up preserves, because they will have been so beautiful."
These last six words—"they will have been so beautiful"—clung to my mind while spending three months walking the streets of Tokyo, photographing this series. In my case, it is not the rituals, but these little oases of contradictions that I want to preserve, fearing they might disappear soon.)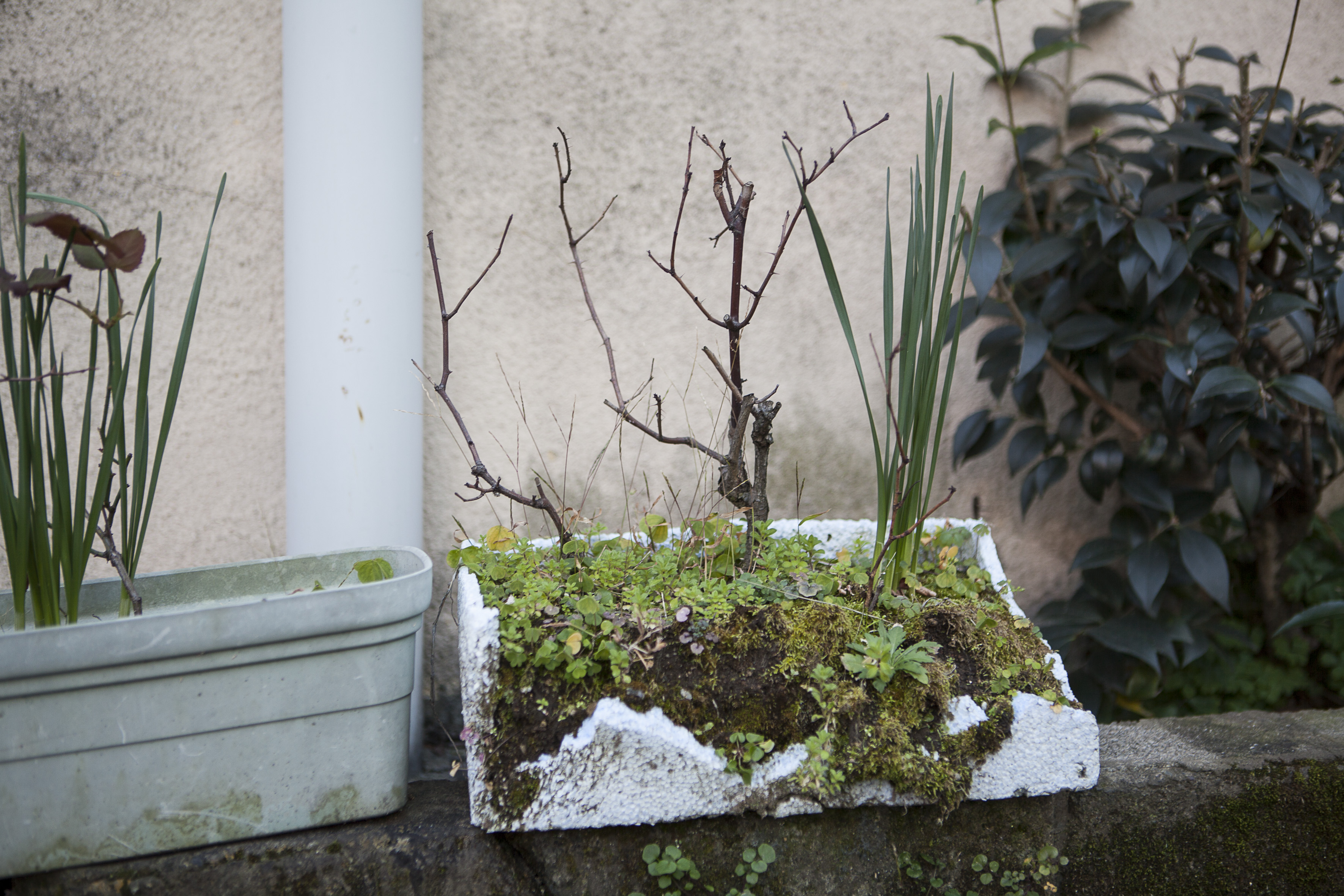 Photos from the book

Fotografien des Buches
Misprint-Edition

Fehldruck-Edition
€ 55
3 available / 3
verfügbar
Softcover-Misprint-Edition
Misprint: light lines on some of the pages.
Fehler: Helle Linien auf manchen Abbildungen
Left page: misprint / right page: okay print
Linke Seite: fehlerhafte Abbildung / rechte Seite: ohne Fehler